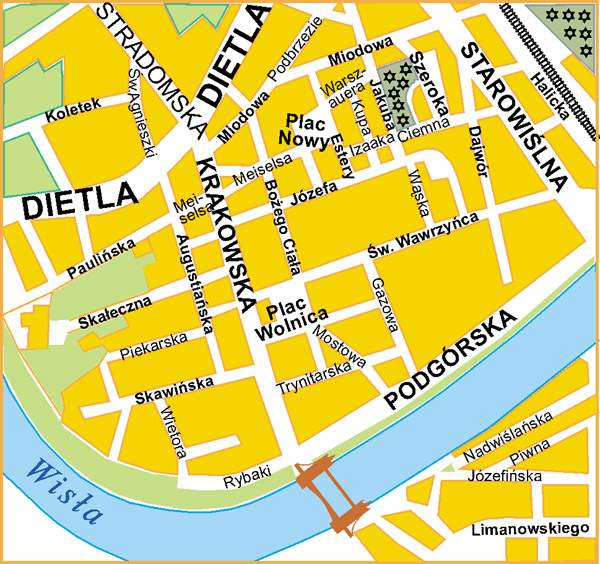 Once Krakow's twin medieval city, Kazimierz district is situated just south of the Old Town historic center and attracts visitors with its landmarks, former Jewish quarter, and plethora of vibrant nightspots.
See Kazimierz's major landmarks.
The Kazimierz Jewish quarter was the safe haven for Jews from every corner of Europe till the 20th c. and a major center of the Diaspora.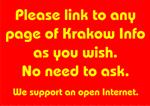 ---
Krakow historic area in a close-up: prime monuments of Krakow, distinct streets and squares with their names writ large.
---
Driving Car in Krakow
Parking zones and parking lots in the city center.
In the proximity of Krakow
Krakow is Poland's tourist mecca, and also a gateway to many other must-see sites in the region.
---
Map of the Main Roads in Krakow
---
Krakow restaurants
/inclusive of eateries in the Kazimierz district/
Krakow hotels
/including accommodation in the Kazimierz area/