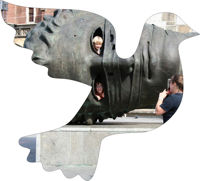 Real estates in Krakow and the city's Property Market.
Citizens of the European Union, Iceland, Norway and Liechtenstein are free to purchase and own any real estate in Poland except farmland and forests. Other aliens can buy residential property, i.e. apartments or houses with plots up to 0.4 hectare (about an acre) in urban areas, with the intent to take up residence in the country and they should make a pledge that it will be their fixed abode and they do not own other domicile in Poland. All foreigners may also inherit any property. Otherwise acquisition of real estate by an alien requires authorization from the Ministry of Internal Affairs, easily obtainable in most cases. It applies to individuals as well as companies whenever foreigners hold the controlling interest. Furthermore, non-EU aliens need similar permission to take over 50 percent share or more of an enterprise having real estate among its assets.
On application the Polish Ministry of Internal Affairs issues 'permit promises', valid six months, to aliens and foreign-controlled corporations that want to shop for a real estate in Poland. Subsequently, government officials may not deny the permit for an acquisition made under conditions set by the promise and before its expiration date.
Buying Property in Krakow.
Krakow is the second most important real estate market in Poland (after Warsaw, the country's capital city) and the most attractive city to live in. Foreign investors have snapped up about 70 percent of flats for sale in the most attractive Old Town central district or close to it .
As regards residential property Krakow's quality apartments in a decent neighborhood sell at euro 2,150 or so per square meter, while flats in Krakow at the market's lower end cost even a third of that. An average price of a new flat at the Old Town hovers around 3,550 euro per square meter, compared to euro 1,900 elsewhere in downtown Krakow, and under 1,500 in Nowa Huta district. Three-bedroom houses are priced anything between euro 120,000 and 600,000 accordingly to their quality, state of repair, location, etc. And you may have a downtown tenement house for a couple of millions euro or even a centuries-old palace in the historical city center for ten million euro or so.
As regards residential land building lots in Krakow sell on average at euro 89 per square meter but there is a wide range: from roughly 40 euro on the outskirts of the city to 1000-plus euro in most attractive neighborhoods. And land prices in the very city center may look exorbitant indeed. Commercial land in averages euro 500 in downtown Krakow and EUR 175 in the outskirts.
Beyond the city limits building plots cost between 150 euro and 400 euro per square meter. Farmland prices in the Krakow region average euro 2,500 per hectare.
Krakow is also a rewarding market for commercial property, from retail to office to industrial facilities.
Note: Poland's land registry, including Krakow, may be found online at http://ekw.ms.gov.pl Everybody can access the database free of charge as long as he or she knows the land registry number given to the property in question. The service is available in Polish.
Krakow's property tax
Property tax in Poland has been introduced as one of local taxes. It's paid yearly and the amount depends on the size of the real estate regardless of its market value. Each municipality decides the rate of the property tax for estates situated within its boundaries though it cannot exceed the upper limit set by the country's law.
Krakow's City Council has established different rates of the property tax for various kinds of real estate. Flats and dwelling houses together with the rest of residential property are taxed rather lightly at as little as 0.77 zloty per square meter of the living quarters. Conversely, in 2018 the basic rate for commercial property has been set at 23.1 zlotys per square meter. On the other hand, businesses such as bakeries, bakeshops, and slaughterhouses have been awarded the property tax of mere 11.55 zlotys per square meter.