Krakow blog for visitors and residents.
Click here to write your contribution to our Krakow blog.
Authors of the entries to the Krakow Forum take full responsibility for their content. The following does not necessarily represent opinions of the Krakow Info editors.
---
Krakow alert: Practically all COVID restrictions are scrapped in Poland from March 28th, 2022.
---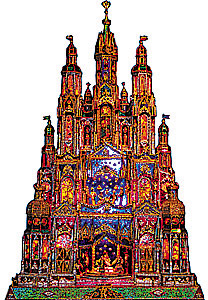 Nativity scenes until late February.
/2022-12-05/ Newly built Krakow szopka nativity scenes are exhibited in the Museum of Krakow, 35 Rynek Glowny central square, till Sunday February 26th, 2023. The show is open from 9 am to 6 pm (the last entry at 5 pm) every day except Mondays. Admission fee is 18 zloty (PLN).
Barbara
---
Free exhibitions of the Wawel Royal Castle this November.
/2022-11-07/ Throughout November visitors can see three permanent shows - namely Royal Private Apartments, Crown Treasury, The Armoury - of the Wawel Royal Castel for free on Tuesdays, Wednesdays, Thursdays, Fridays, Saturdays, and Sundays between 1 pm and 5 pm. From November 18th thru November 30th, 2022 the same applies to State Rooms, Other three exhibitions - The Lost Wawel, Wawel Recovered, and Art of the Orient - offer free admission on Mondays from 9:30 am to 1 pm. There is a limit of five free tickets per person both online and at the ticket office.
Mark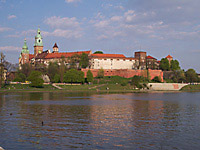 ---
Free concerts of organ music on every night.
/2022-10-20/ The 19th edition of the Organ All Souls International Festival starts in Krakow on Saturday, October 29th next to continue on November 2nd, All Souls Day, and go on through November 9th, 2022. Each of the nine recitals and concerts of organ music takes place in one of the historic churches of Krakow. Free admission to all events.
Thoma
---
Krakow piano music festival.
/2022-10-01/ The 14th International Royal Cracow Piano Festival (Miedzynarodowy Festiwal Pianistyczny Krolewskiego Miasta Krakowa), a yearly Krakow festival of piano music takes place from October 16th through October 24th, 2022. Its main program consists of four piano recitals in Aula Florianka music hall at 15 Sereno Fenna street. Each concert starts at 7 pm.
Barbara
---
Christmas market in Krakow in 2022.
/2022-09-24/ This year the Christmas market in the central square of Krakow is meant to open on Friday, November 25th to go on through January 1st, 2023. Stalls will sell Christmas decorations, sweets and other foods, handicrafts, gifts, etc. There are also live gigs planned. Admission is free.
Kasia
---
Krakow All Souls Jazz Festival this year.
/2022-09-14/ This year the 67th edition of the All Souls Krakow jazz festival (Krakowskie Zaduszki Jazzowe) starts on Wednesday, October 26th, 2022 and Europe's oldest jazz festival ends on Saturday October 29th so - unlike its earlier editions - it is not to include the All Souls Day. The festival program consists of one concert every night.
Muse
---
Festival of the 20th-century classical music this September.
/2022-09-03/ Classical music festival Szymanowski/Poland/World takes place in Krakow September 3rd thru October 1st, 2022. Its program consists of six concerts, filled with music by Karol Szymanowski and his contemporaries. The festival is organized by the Krakow Philharmonics.
Barbara
---
Modern music festival in the early September 2022.
/2022-09-01/ The 20th Sacrum Profanum festival of contemporary classical music starts in Krakow on Friday, September 2nd and will last through Sunday, September 11th, 2022. Its program consist of twelve concerts.
Mark
---
Classical music this late August.
/2022-08-15/ In 2022 the 47th Music in Old Cracow Festival takes place as usual from August 15th through August 31st. It consists of 14 live concerts, one per day except no concerts are planned for August 19th, August 22nd, and August 28th. The historic churches of Krakow and the city's other architectural monuments serve as the venues for all concerts.
Muse
---
Food festival of dumplings.
/2022-08-06/ The Pierogi food festival takes place alfresco in Krakow in the Maly Rynek square, one block east from the Old Town's central square. It starts on Thursday August 11th and will go on thru Monday, August 15th, 2022. Visitors may devour the delicious Polish stuffed dumplings (for money) every day from 10 am to midnight and enjoy live gigs (for free) from time to time.
Pasibrzuch
---
Folk Art Fair August 6-21, in the central square of Krakow,.
/2022-08-03/ The 46th Cepelia Folk Art Fair in Krakow goes on in Rynek Glowny central square from Saturday, August 6th through Sunday August 21st, 2022. The entry is free of charge and visitors are invited to stroll along rows of stalls selling assorted traditional village crafts and arts such as pottery, embroidery, woodcarving, paintings, iron items etc. There are also planned some special attractions and entertainments, notably gigs by acts performing traditional village dances and songs.
Kasia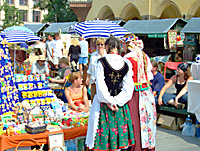 ---
Krakow festival of the Polish Classical Music in July 2022.
/2022-07-06/ In 2022 the program of the 18th Festival of Polish Music in Krakow consists of eight classical music concerts, one per day every Friday and Saturday from July 8th through July 30th. Tickets cost either 60 PLN or 50 PLN. All concerts start at 7 pm.
Barbara
---
Jewish Festival of Krakow.
/2022-06-23/ This year's 31st Festival of Jewish Culture in Krakow starts on Friday, June 24th to end Sunday, July 3rd with numerous, varied events in between. Its program is less impressive compared to pre-COVID editions. There will be few concerts and not many workshops but frequent lectures and public debates, a number of tours of Jewish sites, some exhibitions, and film screenings. The venues are concentrated in the small historic Jewish quarter in the Kazimierz district of downtown Krakow.
Kasia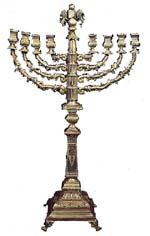 ---
Krakow Film Music Festival in 2022.
/2022-05-23/ The 15th Krakow Film Music Festival starts on May23rd, ends May 29th, 2022. Concerts take place every night from May 24th through May 29th. The first concert takes place in the Filharmonia Krakowska concert hall at 1 Zwierzyniecka street, otherwise the venue is the ICE Krakow Congress Center at 17 Konopnickiej street.
Muse
---
2022 Summer Opera Festival in Krakow.
/2022-05-02/ This year the 24th edition of the Krakow Opera Summer Festival starts June 3rd to end July 16th. Four events take place in the Botanical Garden at 27 Kopernika street, namely the staging of Johann Strauss's "The Gypsy Baron" operetta on the first Saturday and Sunday of July and the production of Carl Orff's 'Carmina Burana' on July 8th and July 9th. Otherwise the venue is the Opera House at Lubicz street and the program includes Mozart's "The Marriage of Figaro", Bernstein's 'Candide', Bizet's 'Carmen', Puccini's 'Tosca', Moniuszko's 'The Haunted Manor' , Verdi's 'Il trovatore', Strauss's 'The Gypsy Baron', Mozart's 'The Impresario'.
Barbara
---
Easter market starts in Krakow on April 7th, 2022.
/2022-04-01/ This year the Easter market in Krakow starts in the Rynek Glowny central square on Thursday, April 7th and it'll continue through Monday, April 18th. Visitors will enjoy a wide range of the Polish traditional Easter decorations. Also, varied foods and village handicrafts will be on sale. Stalls open at 10 am and close at 9 pm. A festival of the Polish Easter traditions and a parade are planned for Sunday, April 10th. And there will be the Emaus tree contest on Monday, April 18th.
Kasia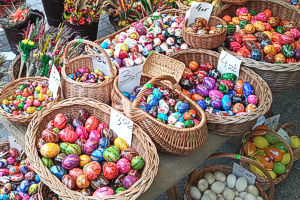 ---
COVID restrictions are gone in Poland.
/2022-03-28/ The authorities have decided to scrap almost all COVID restrictions in Krakow and the entire Poland from March 28th, 2022. Practically the only precautions still in place apply to medical services, namely facial masking and distancing are still mandatory at hospitals, health clinics, etc. The normalization has resulted from the falling numbers of new cases rather than the change of attitude towards the pandemic.
Mark
---
Easter music festival this year.
/2022-03-16/ This year, as in the past, the Misteria Paschalia Krakow Easter festival of classical music takes place in Krakow throughout Holy Week. It starts on Tuesday, April 12th and will continue through Monday, April 18th 2022. The festival has attracted an array of Europe's top early music ensembles and soloists. There is one concerts planned for every day, including Good Friday, Easter Sunday and Easter Monday. The main festival venue is the ICE congress center yet the first concert will take place in the Wawel Cathedral and the subterranean Chapel of Saint Kinga in the Wieliczka Salt Mine will host a concert on Saturday, April 16th.
Thoma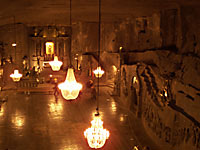 ---
Ukrainian refugees come to Krakow.
/2022-03-09/ Krakow needs to cope with a massive influx of the Ukrainian refugees in the wake of the Russian invasion. Frantic efforts of the Polish authorities as well as NGO's and thousands of families and individuals have made it possible to provide the exiles with shelter, food, clothing, medical care, and education for children. The Ukrainian refugees have been also granted several special privileges, such as free public transport and free car parking in the streets, if they apply for them provided they arrived to Poland after February 24th, 2022.
Mark
---
Opera Rara 2022 festival this February.
/2022-02-11/ The year 2022 edition of the Krakow festival Opera Rara starts on February 12th to end on February 28th. Its program consists of 14 opera shows as well and concerts and vocal recitals. The organizers have managed to line up a number of top European soloists and ensembles.
Muse
---
---