Krakow blog for visitors and residents.
Click here to write your contribution to our Krakow blog.
Authors of the entries to the Krakow Forum take full responsibility for their content. The following does not necessarily represent opinions of the Krakow Info editors.
---
Krakow All Souls Jazz Festival in 2023.
/2023-09-21/ In 2023 the 68th edition of the All Souls Krakow jazz festival (Krakowskie Zaduszki Jazzowe) starts on Wednesday, October 25th and this Europe's oldest jazz festival ends on Sunday, October 29th, three days short of the All Souls Day. The festival program consists of one concert every night.
Anna
---
Modern music festival in September, October, and November 2023.
/2023-08-23/ The 21st Sacrum Profanum festival of contemporary classical music starts in Krakow on Friday, September 8th to end on Sunday, November 12th, 2023. Its program consist of nine concerts: one per night on September 8th, September 23rd, September 24th, October 20th, November 9th, November 10th, November 11th, and two on November 12th.
Muse
---
Krakow Musical Autumn.
/2023-08-18/ The 10th Krakow Musical Autumn is a five-day festival of classical music organized in the Filharmonia Krakowska concert hall at 1 Zwierzyniecka street, next to the Old Town central historic district, from Sunday, October 15th through Wednesday, October 18th plus one more concert on Saturday, October 21st 2023.
Mark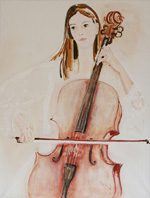 ---
Festival of the 20th-century classical music in September.
/2023-08-16/ Classical music festival called Szymanowski/Poland/World takes place in Krakow, with eight concerts between September 3rd and October 7th, 2023. Its program features music by Karol Szymanowski and his contemporaries. The festival is organized by the Krakow Philharmonics.
Barbara
---
Festival of classical music this August.
/2023-08-10/ In 2023 the 48th Music in Old Cracow Festival takes place as usual from August 15th through August 31st. It consists of 12 live concerts, one per day except no concerts are planned for August 17th, August 19th, August 22nd, August 24th, and August 26th. The historic churches of Krakow and the city's other architectural monuments serve as the venues for all concerts.
Muse
---
Folk Art Fair in the central square of Krakow, August 7th thru 20th, 2023.
/2023-08-07/ The 47th Folk Art Fair in Krakow takes place in the Rynek Glowny central square from Monday, August 7th through Sunday August 20th, 2023. The entry is free of charge. Visitors will find rows of stalls selling assorted traditional village crafts and arts such as pottery, embroidery, woodcarving, paintings, iron items etc. There are also planned some special attractions and entertainments, notably gigs by acts performing traditional village dances and songs, Polish as well as from other nations.
Kasia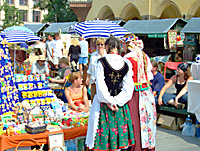 ---
2023 Summer Jazz Festival in Krakow.
/2023-07-01/ The 28th Summer Jazz Festival in Krakow consists of over 100 live concerts taking place from July 2nd through September 2nd, 2023 with several events on every day of July. As usual, the principal venue is Piwnica Pod Baranami cellar club at 27 Rynek Glowny (Grand Square) where jazz concerts are scheduled every night at 9 pm from July 2nd through July 30th. The New Orleans Sunday falls on July 2nd with Krakow's jazzmen playing traditional jazz at pavement cafes of the Rynek Glowny central square from noon to 4 pm, followed by a parade from the central square to Plac Szczepanski square 5 pm to 6 pm and an open-air concert from 6 pm on.
Muse
---
Lajkonik pageant.
/2023-06-07/ The Krakow Lajkonik historic pageant takes place next Thursday, June 15th 2023. It starts in Senatorska street at noon to reach St. Norbert convent, Kosciuszki street, at about 1.30 pm to proceed next towards the Old Town. The colorful procession is expected to arrive at the Rynek Glowny central square about 8 pm where its culmination show may last for roughly two hours.
Thoma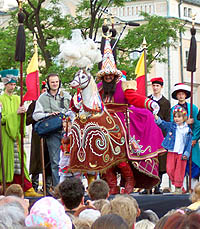 ---
63rd Krakow Film Festival.
/2023-05-29/ This year the Krakow Film Festival goes on from May 28th to June 4th. It consists of four separate contests, three of them international. Some 190 films from all over the world will be shown during the 2023 festival. Ever since its birth in 1961 the Krakow Film Festival has been confined to short films, i.e. currently those lasting fifty minutes or less. The main festival venue is the Kijow playhouse at 34 Krasinskiego street.
Muse
---
Film Music Festival in Krakow in 2023.
/2023-05-25/ The 15th Krakow Film Music Festival starts on May 23rd, ends May 30th, 2022. Its concerts take place May 25th in ICE Krakow Congress Center at 17 Konopnickiej street, May 26th in Teatr Laznia Nowa playhouse at 25 os. Szkolne, May 27th n ICE Krakow Congress Center, May 28th n ICE Krakow Congress Center, and May 30th in Tauron Arena Krakow at 7 Lema street.
Kasia
---
Krakow festival of the Polish classical music in July 2023.
/2023-05-24/ This year the program of the 19th edition of the Festival of Polish Music in Krakow consists of seven classical music concerts, one per day, spread over July, namely from July 1st through July 29th, including every Saturday night. Tickets cost either 60 PLN or 50 PLN. All concerts start at 7 pm.
Muse
---
Jewish Festival in Krakow in 2023.
/2023-05-20/ This year the 32nd Festival of Jewish Culture in Krakow starts on Wednesday, June 28th to end Sunday, July 2nd with varied events in between as its program consists of concerts, workshops, lectures, public debates, tours of Jewish sites, film screenings, and a few exhibitions. The venues are concentrated in the small historic Jewish quarter in the Kazimierz district of downtown Krakow.
Muse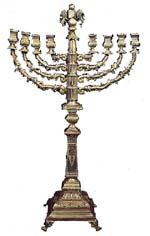 ---
Crafts fair in Krakow central squares.
/2023-05-19/ The Crafts Fair goes on in the Old Town's Rynek Glowny central square till May 23rd. Some forty stalls are to sell various traditional Polish handicrafts. Also, various artisans show their skills there.
Kasia
---
Mendelssohn Festival in Krakow.
/2023-05-02/ The 18th Felix Mendelssohn Music Days in Krakow, an eight-day festival of classical music, take place May 5th through May 12th, 2023. The festival consists of eight chamber music concerts and recitals in the Centrum Kultury Zydowskiej /Jewish Culture Center/ at 17 Meiselsa street. Tickets cost 30 zlotys (PLN).
Mark
---
Free concerts of classical piano music for four hands.
/2023-04-05/ 7th Duettissimo! International Piano Duo Festival in Krakow goes on from Friday, April 14th through Saturday, April 22nd 2023. Concerts take place in the Akademia Muzyczna conservatory at 43 sw. Tomasza street and in the Filharmonia Krakowska concert hall, 1 Zwierzyniecka street and Straszewskiego street. The festival features pianists playing piano duets and other classical music for four hands. Most of the festival events are free of charge.
Muse
---
Free Baroque music now.
/2023-03-27/ The 27th Krakow festival of Bach music, called Bach Days, takes place from Tuesday, March 28th through Saturday, April1st 2023. The program features at least one concert of the best Baroque music every day. Tickets for the first concert on March 28th cost 40 PLN but admission is free for other festival events in the Aula Florianka hall at 15 Sereno Fenna street.
Barbara
---
2023 Beethoven Easter Festival's events in Krakow.
/2023-03-21/ In 2004 the Ludwig van Beethoven Easter Festival has been moved from Krakow to Warsaw, where most of its concerts take place. Yet some events are organized in Krakow and this year the Krakow part of the Beethoven Easter Festival consists of two concerts in the Filharmonia Krakowska concert hall, 1 Zwierzyniecka street and Straszewskiego street, March 23rd and March 30th plus a noon recital at the Jagiellonian Library, 3 Oleandry street on March 24th.
Kasia
---
Cello music for free in March.
/2023-03-07/ A festival of music for violoncello, called the Krakow Cello Spring, starts on Sunday March 12th and next continues from Wednesday, March 15th through Saturday, March 18th, 2023. The 10th edition of the Krakow cello festival consists of five concerts, one per day. Admission to weekday concerts and the Saturday one is free of charge.
Muse
---
Easter music festival in Krakow, April 2023.
/2023-02-25/ This year, as usual, the Misteria Paschalia Easter festival of classical music takes place in Krakow throughout Holy Week. It starts on Tuesday, April 4th and will continue through Easter Sunday, April 9th with one more concert April 16th, 2023 when falls Easter in the Orthodox church. The festival has attracted an array of Europe's top early music ensembles and soloists. There is one concerts planned for every day, including Maundy Thursday, Good Friday, and Easter Sunday. The festival venues include Krakow's architectural gems such as Saint Catherine's church and the subterranean Chapel of Saint Kinga in the Wieliczka Salt Mine.
Mark
---
2023 Easter market opens in Krakow March 30th.
/2023-02-20/ In 2023 the city's traditional Easter market in Krakow starts in the Rynek Glowny central square on Thursday, March 30th to go on through Monday, April 10th. Visitors will be able to enjoy a wide range of Polish traditional Easter decorations. Also, various foods and village handicrafts will be on sale. Stalls open at 10 am and close at 9 pm.
Kasia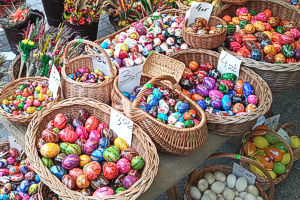 ---
Shanties festival in Krakow, February 2023.
/2023-02-06/ In 2023 the 42nd edition of Shanties Krakow festival of sailor songs falls on the last weekend of February, namely Thursday, February 23rd through Sunday, February 26th. The main festival venue is Kijow.Centrum playhouse at 34 Slowackiego avenue. An open-air free concert in Rynek Glowny central square starts at 2 pm on Saturday, February 25th.
Thoma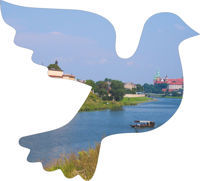 ---
2023 Opera Rara festival.
/2023-02-04/ This year the Krakow festival Opera Rara takes place February 16th through February 26th. Its program consists of just six opera shows and concerts featuring Wolfgang Amadeus Mozart's 'Lucio Silla' (concert version), Robert Schumann's Das Paradies und die Peri secular oratorio, and Antonio Vivaldi's Il Tamerlano opera (concert version). The organizers have managed to line up some top European soloist singers specializing in early operatic works.
Muse
---