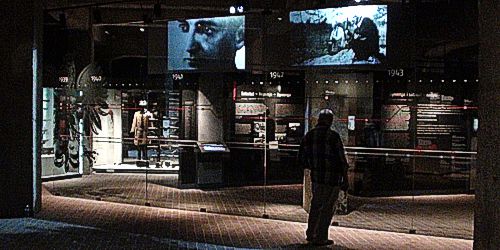 Krakow Museum of the Polish resistance movement in WW2.
Poland was the first nation to fight the Third Reich and never put down arms under the Nazi yoke in World War II. The Home Army (Armia Krajowa), part of armed forces loyal to Poland's government in exile, was the best known incarnation of the Polish resistance. It became one of the most impressive underground organizations in occupied Europe and significantly contributed to the allied war effort.
Museum of the World War 2 resistance in Krakow.
The Home Army Museum employs novel approach in exhibiting its unique collection of weapons, uniforms, various artifacts, memorabilia, documents, photos, and documentary films shot during WWII. The exhibits are immersed in an elaborate show that relies heavily on multimedia and theatrical effects. It endeavors to provide both experience and knowledge of historical background, underground activities, harsh realities of life in occupied Poland, the Nazi and Soviet atrocities, and the heroism and self-sacrifice of Polish resistance combatants. Also, the museum constitutes the homage of contemporary Poles to the WW2 resistance movement as a whole as well as its leaders and heroes.
The Home Army Museum in Krakow bears the name of General Emil 'Nil' Fieldorf, a native of Krakow and deputy commander of the Home Army, who was executed by communists in 1953.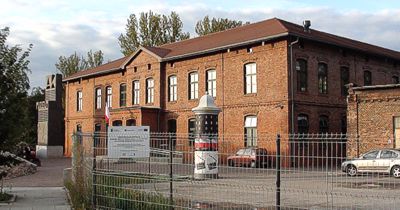 Visiting the Krakow Museum of the Home Army
The museum is situated at 12 Wita Stwosza street, a ten minutes walk northeast of the Old Town central historic district of Krakow, opposite Galeria Krakowska shopping mall across the railroad tracks and near both the city's main train station and bus depot. It occupies a converted 1911 Austrian barracks of the Krakow Fortress and a vast bunker of the command center under it. GPS coordinates 50 4' 15'' N, 19 56' 58'' E.
The Home Army Museum in Krakow is closed on Mondays. Otherwise it's open from 11 a.m. to 6 p.m.
A single ticket is 13 PLN. An English guided tour costs 100 PLN.
Contact the General Nil Fieldorf Home Army Museum
Postal address: Muzeum Armii Krajowej im. Generala Emila Fieldorfa – Nila, ul. Wita Stwosza 12, 31-511 Krakow, Poland.
Phone (+48) 124100770, fax (+48) 124100760.
Email biuro@muzeum-ak.pl
---
---
---
---
Poland's prime tourist attraction and a must in Central Europe boasts numerous world-class monuments, charming vistas, delightful atmosphere, and the best restaurants