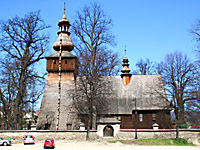 The old larch church in the resort town of Rabka, 60 km south of Krakow, dates from 1606 and has been turned to a local museum in 1936.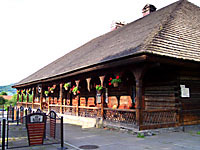 The 18th-century inn in the town of Sucha Beskidzka, some 60 km southwest of Krakow, is a notable landmark on 'The Trail of Wooden Architecture' that meanders through the entire Malopolska province.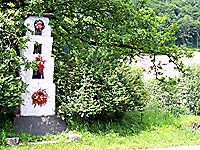 Everywhere in the Malopolska province one finds countless roadside shrines in various shapes and sizes, some of them centuries old. The above stands by the busy road to Zakopane in the village of Krzeczow, 50 km south of Krakow.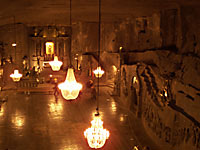 Wieliczka Salt Mine where 9 centuries of mining resulted in subterranean world of labyrinthine passages, giant caverns, underground lakes and chapels with sculptures in in the salt rocks. 11 km from Krakow's center.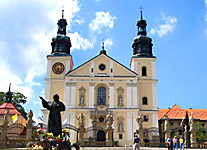 Sanctuary of Kalawria Zabrzydowska, a UNESCO World Heritage site, dates from the early 17th century and is Europe's largest Calvary complex. 33 km from downtown Krakow.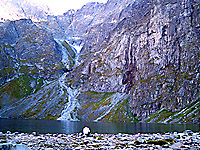 Tatry (Tatras, the Tatra Mountains), Poland's equivalent of the Alps, stretch 120 km south of Krakow. The photo shows Czarny Staw (Black Pond), the austere sister lake of nearby glamorous Morskie Oko, a must-see in the Tatra National Park.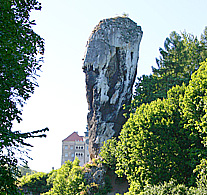 'Hercules Bludgeon', a rock in the Ojcow Nationa Park near Krakow.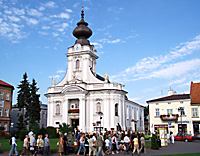 The town of Wadowice, the birthplace of Pope John Paul II, is situated some thirty miles southwest of Krakow. Swarming with Polish pilgrims, the place also attracts many foreigners.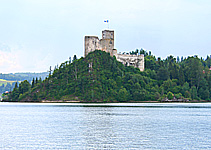 Niedzica castle upon Jezioro Czorsztynskie lake, a major tourist attraction and recreational area 100 kilometers south of Krakow.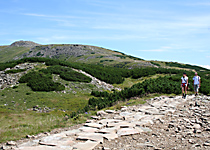 Babia Gora Mount, 1725 m above sea level, is the heart of Babia Gora National Park and a popular hiking destination.