Poland's second biggest city doesn't claim to be an winter sports destination per se. Nevertheless Krakow in some way is the gateway to the northernmost Carpathians, Poland's Beskidy and Tatry mountains, dotted with ski resorts. And its winter sports credentials are as good - or better - as such Winter Olympics hosts as Italy's Turin or Russia's Sochi. At least Krakow's native ice hockey team, Cracovia, has recently managed to become the country's serial champions.

Krakow's bid to host the Winter Olympics in 2022 has gained support of the Polish government together with required guarantees. Also the Slovakian government has backed the Krakow candidature as competition in some disciplines are planned to take place in Slovakia, namely the Jasna ski resort. Citizens of Krakow will directly declare themselves for or against the games in a referendum scheduled for May 25, 2014.

If successful, in 2022 Krakow will host both the XXIV Winter Olympic Games and the XIII Winter Paralympics. The rival applicants are still Norway's Oslo, Kazakhstan's Almaty, Ukraine's Lviv, and China's Beijing.

Sweden's Stockholm has dropped its bid in January 2014.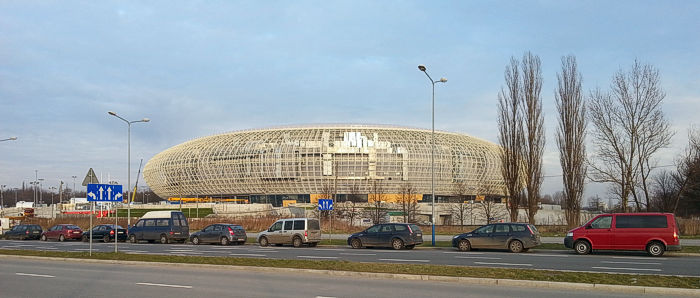 Krakow Arena can seat some 15,000 at an ice hockey match.

Proposed locations of the Krakow Olympics
The opening and closing ceremonies will be organized in the city of Krakow. Winter Olympic disciplines are to be allocated among three areas called 'zones', two of them in Poland (Krakow Zone and Tatry-Zakopane Zone), and the third one in Slovakia (Tatry-Jasna Zone). Hockey tournaments as well as other ice disciplines - figure skating, speed skating, short track speed skating, and curling - will take place in the Krakow Zone as well as bobsleighs, luge, and skeleton (a brand-new sliding center being planned in the city of Myslenice 30 kilometers south of Krakow). Slovakia's Tatry-Jasna Zone will get alpine skiing. Other sports will be competed in the Tatry-Zakopane Zone.

Accordingly, the participants will live in three Olympic Villages situated in Krakow, in the town of Zakopane, and in Slovakia's town of Liptovsky Mikulas.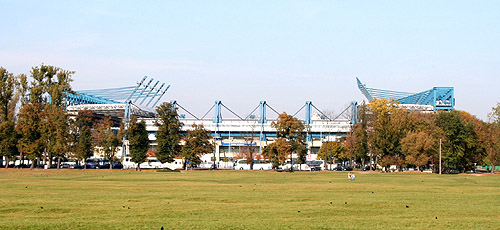 Wisla Krakow football arena next to the city's vast Blonia common may be turned into a venue for women's ice hockey.