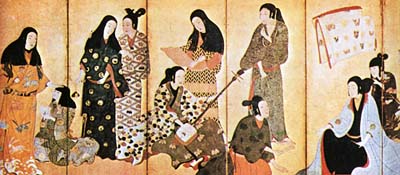 Krakow's Manggha Center of Japanese Art and Technology
Krakow's outpost of the Japanese creativity and ingenuity opened at 26 Konopnickiej street in 1994 as the Manggha Center of Japanese Art and Technology. Renamed Museum of Japanese Art and Technology "Manggha", it remains the biggest institution promoting Japan's culture in the whole Central and Eastern Europe.
The Center of Japanese Art and Technology is a brainchild of Andrzej Wajda, the renowned Oscar-awarded Polish film maker, who also contributed his 340,000 US dollars Kyoto city award and helped to raise the outstanding 5.5 million dollars to erect it.
Museum of Japanese Art and Technology on the map of Krakow
The wave-shaped building of the Manghha Museum on the bank of the Wisla river just opposite the Wawel Hill was designed by Arata Isozaki, Japan's prominent architect.
The Manggha Center organizes various temporary exhibitions, concerts, presentations, etc., pertaining mostly but not exclusively to Japan's national heritage or its present-day achievements. Its modern auditorium is a popular venue for concerts of classical music and jazz as well as conferences in Krakow.
Tickets and opening hours of the Manggha Museum of Japanese Art and Technology
The Museum of Japanese Art and Technology "Manggha" is open every day except Mondays from 10 a.m. to 6 p.m.
Regular tickets cost 20 zloties, reduced 15 zloties. Available are family tickets for adults with children priced at 35 zloties and group tickets for 100 zloties. Admission to permanent exhibitions is free on Tuesdays.
Contact information of the Museum of Japanese Art and Technology - Manggha.
Postal address: Muzem Sztuki i Techniki Japonskiej "Manggha", ul. Konopnickiej 26, 30-302 Krakow, Poland.
Phone (+48) 122673753 or (+48) 122672703. Web site www.manggha.krakow.pl
---
Grand Square
Krakow's central Grand Square (Rynek Glowny), the largest plaza of medieval Europe and one of the world's finest with its spectacular landmarks, has remained the hub of the city since the 13th century.
Palace of Arts
Temple of Fine Arts from the turn of the 20th century.
Bunker of Arts
Bulwark of the newest art.
International Culture Center
Exhibitions, conferences, and much more.
Pod Baranami Cabaret
Poland's cult venue for high-brow entertainment.
Jama Michalika Cafe
Century-old Bohemian hideout in its 1908 Art Noveau splendor.
Center for Jewish Culture
19th-century prayer house turned modern cultural venue safeguards and presents heritage of Poland's Jews.
Villa Decius
Almost perfect Renaissance Italian villa shelters Krakow's European Academy.